Newsletter January 2015
Go to the printable copy
Preface
Winter time = restoration time ? Let's hope so! As I wrote in our previous newsletter we're busy with our BBT winter project! If it will be finished this very winter, we're not sure, but the work just sails along!
There is a lot of news to gather on economic matters (besides the ridiculous strikes in Belgium).  The price of the oil has dropped to half the price since August… I wonder why  we don't notice it at the gasoline pump ? There the price has only decreased with barely 10%... I believe that governments must stimulate the economy, this won't happen when people have to spend all their money  on  energy bills…
The dollar keeps balancing around the same currency rate for the last month, but if I look at the interest rates and considering the fact that the USA becomes every day less dependent in matters of energy supply, I strongly believe that the Euro will fall still a  bit more… it could increase the price of a couple of our products.  We still work in safe margins and we can absorb a lot.  Let's hope that we can keep it that way.

A short review of 2014.  What a lot of actions! A lot has changed within BBT. A short summary : some familiar faces left taking up  new challenges and some new colleagues joined us.  A service for small parcels has been introduced for meanwhile deliveries and in the meantime  it's running at full speed.  The Belgian Tax Collectors Office has decided that they like to have additional taxes from BBT. We profit from  the general trend of increase of value for old timers and therefore  our turnover increased considerably.  
Let's look forward to 2015. We plan  many new products, better quality, more quantity and even a better service. The expansion of the parcel system and a thoroughly reorganization of our transport system will contribute.  We're looking forward to it.
We wish you all merry Xmas and a marvelous new year's eve with popping Champaign corks! We'll support you wherever we can! 
New BBT production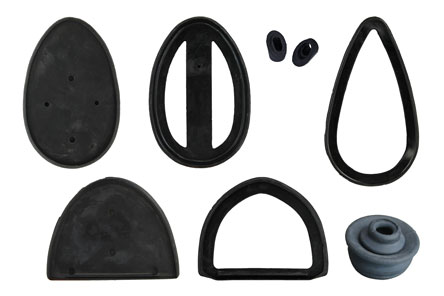 These items already were available from our stock but from now on they will be produced under supervising of BBT. Discover the full story @ BBT's Blog? CLICK HERE to discover the article.
# 0740-1 Taillight seal, between light and fender (hearts), Type 1 10/52-07/55
# 0740-2 Taillight seal, between light and fender (split), Type 1 -09/52
# 0745 Gasket between license plate holder light and engine lid, (popes nose) German quality -09/52
# 0748-1 License light rubber, German quality, Type 1 10/52-07/57
# 0749-1 License light rubber, German quality, Type 1 08/57-07/63
# 0701-1 Rubber for gear shift lever, Type 1 -07/60
# 2420 Seal between body and windscreen wiper axle, each, Type 1 -07/57 - BBT
Price modifications are indicated on the pricelist itself!
No longer available
| | |
| --- | --- |
| # 0517-900 | Vent window assembly Type 2 68-79 left / VW Brazil |
| # 0517-910 | Vent window assembly Type 2 68-79 right / VW Brazil |
| # 0616 | Front turnsignal 66-74 Type 1 use  BBT # 0616-100 |
| # 0616-01 | Front turnsignal 66-74 Type 1 clear use  BBT # 0616-110 |
| # 0616-02 | Front turnsignal 66-74 Type 1 smoked |
| # 1921 | Pulley cover, translucent |
| # 2089 | Condensor for BBT # 1998 use BBT # 2086 |
Price modifications are indicated on the pricelist itself!
Available to special order only
Following items are still available @ BBT but due to low demand they are now available as special order what might be subject to longer delivery terms.
New team member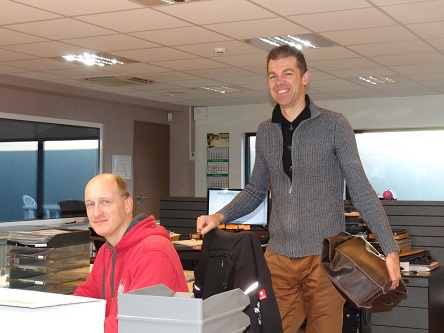 Unfortunately for us, but so happy for him, Filip will leave his function with BBT on January 1st after 18 years of trusty loyal service. He started as a driver, later Filip was for many years the face behind the counter, until he moved through a small gap in Purchasing to the IT Publisher function inside BBT.
Learned too much, without any doubt, Filip will start his own adventure specialized in social network media. Something he learned to play with at his BBT desk.
We're proud of this  training with us and that we can send him out to the very wide, oh so interesting world.
Welcome Peter, goodbye Filip, the whole BBT team wishes you both a lot of luck in your further careers…. Peter @ BBT, and Filip in his new function at Culd.be ! cy.
Send to Filip@BBT4vw.com your goodbye and all the nice things you want to tell Filip, as well a very welcome to Peter  
New products