Newsletter April 2013
Go to the printable copy
Preface
Spring is here! Flowers, bees and on 1 May each bird has its nest and eggs…. Volkswagen buses and beetles are going on picnic, old timers and convertibles are 'everywhere'.  Spring is such a lovely season!

And right away in this season we're celebrating our 25th anniversary! Everything started 25 years ago in a small garden house built for my motorbike hobby… and yet 25 years later we're in the spring of our life! Flowers, bees, BBT is feeling young… and is ready to go hard at it! Better stocks, more product lines, just name it, inside BBT we're working hard, spring makes that the BBT foal is frolicking in the field.  A foal on its way to maturity, each year a bit more…
Will it become soon spring for our economy too ?
"Rolling Thunder" that's how you can call it, the recession, almost completely provoked by reckless bankers, who saw their useless efforts, remunerated with extremely high and exorbitant bonuses (after their frequent and abundant 'downloads') melting away into a system such as an economic air bubble.  It is called now the greatest economic depression since World War 2… Strange, that just these bankers, which are people we SHOULD trust, have done such a thing.
After all and that's even worse, those who are guilty, have not been prosecuted, neither punished, and must still be respected… White-collar crime…. "the big wheels keep on running" sang Ike and Tina Turner. In fact it's not different, the callous recession keeps on running, leaving everything flattened behind… Just when I'm writing this preface we've got another hot problem with Cyprus…
Chin up! Our hobby remains pleasant. There have never been more lovers of beetles and with the buses and Karmann Ghia's we're growing a lot…and that's a good thing!
The meeting season is coming along. The Winterfestijn, Ninove and Volksworld Show are already done and we're counting down to Hessisch Oldendorf with the BBT Open House and the week after there will be  the next edition of European Bug In.
Come and celebrate with us 25 years BBT! You should come, because it will be a fantastic event with special attractions and animation..  a hearty welcome to you all…Take a look at our program on convoy.bbt4vw.com
See you then
Bob
BBT Convoy event

2013, A blessed year by the VW Gods as this year we can just sample another of VW's finest, the Hessisch Oldendorf vintage VW meet in the picturesque vintage town center of Hessisch Oldendorf situated Lower Saxony, Germany. It is situated on the river Weser, approximately 10 km northwest of Hamelin. Strictly Vintage Volkswagens, this is a once in a lifetime opportunity occurring only once every 4 years… so better don't miss out!
As every 4 years, also this year BBT continues the  tradition and organize a huge convoy on Friday morning June 21st from BBT HQ to Hessisch Oldendorf. To start everything out  and to present  our international guests a warm welcoming,  we begin our activities at Thursday afternoon June 20th with a huge open house party. This year will be even  bigger than previous edition because  at the same time we celebrate… 25 Years BBT
That's right, on February 6th 1987 Arlette and Bob opened their first little shop in the garden house (call it a shed) of Bob's parents, a lot has changed ever since…
So EVERYBODY is highly invited to celebrate with us!
Come on Thursday afternoon, June 20th to BBT HQ Open House with live music and several acts. Show up in your Volkswagen with rear mounted engine (beetle, bus , whatever) and receive free food and drink coupons.  Enjoy and share with us… festivities start at 4.00 pm and we plan to end (as we have to drive the next day) at 9.30 pm.
Do you have a VW with rear mounted engine? Join us on the most massive Vintage VW cruise of the world! We expect more than 250 vintage VW jewels to participate this year. Register HERE and pick up your Drivers Badge at the information desk for free recovery (BBT assistance is halfway and in the rear end of the Convoy)…  we provide a roadbook for registered participants which will be handed over together with the badge at the registration stand. Enjoy world's best vintage VW event at Hessisch Oldendorf from Friday afternoon June 21 till Sunday June 23.
For the people interested to return with us in a much smaller convoy (of course also with assistance), we'll leave together on Sunday at about 2.30pm from the first gas station on the Autobahn A2 in direction of Dortmund. The exact name of the gas station will figure in the roadbook.
So come in great force and celebrate with us these massive festivities!
Click HERE to visit the BBT Convoy website and find out what cars will be present.
Inside BBT
Inside BBT… Is there another Bob with BBT? Yes it looks like my name is no longer unique here.. for the sake of convenience and to prevent mistakes we shall call our second Bob: Robert.
Robert will assist Pascal in our sales team.  Polyglot, car minded with roots in the more serious competition sport, it will be quite a challenge for Robert to work for BBT. Working with car parts throughout the  world seems his thing to do… He's there to help you, don't hesitate to ask him your next question, he's ready to find  a solution for many of your problems…  Robert@bbt4vw.com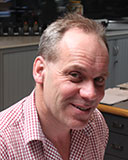 After 4 years of leading our dispatch dept.  Frank has decided that it is about time to mount back behind a steering wheel of a BBT delivery van… the job will be passed on to nobody less than Kukie, moving up to "upper deck offices" from the BBT warehouse floors…
We really want to thank Frank for his outstanding apply, enthusiasm, loyalty, willingness, motivation and responsibility to do his very best to manage "his" dispatch dept. in the best way. We will surely miss him in the office. On the other hand he looks forward meeting  our customers again and making deliveries as smooth as possible with his best knowledge and experience. For sure Frank will face his new challenge with his best motivation for what we know him so well for.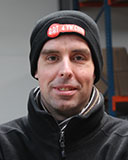 Kukie works more than 5 years in the BBT warehouse and was called senior warehouse manager with a lot of pride…. He managed once during  electrical breakdown to pick still certain parts without computers or PDA device, just out of his head and in the dark! Not an easy task in a 6500+ references parts warehouse! So Kukie will take over dispatch in the coming weeks. He will have to learn a lot, what we will try to do with  as less as possible inconvenience for our customers. Dispatch is a very important dept. regarding our service and handles all picking, packing and transport at BBT's sales side. We wish Kukie a good take off and lots of joy in his new challenge what will for sure change his way of life….
Feedback and reactions are always more than welcome on the well-known BBT e-mail addresses.
No longer available
# 0208 Running board stainless steel, smooth (pair)
# 0236 Empi bus steps T2 -67 / EMPI
# 0491-3 Gas cap 62-67 outside
# 1609-050-18 Main bearing 0.50/0.50 case (release bearing -4mm)
# 1614-050-21 Main bearings .50/2.5 case
# 1715-075 Piston and cylinderkit 1200 CC - 83 mm / 90mm case (4pcs) - AA performance
# 1715-110 Piston and cylinderkit 88,00 mm - (4pcs) - AA performance
# 2518 Centercap '+ wheel' black
# 2752 Steering wheel 12' 3spoke polished, black leather
# 2755 Steering wheel 15' 3spoke polished, black leather
# 2770 Steering wheel 13' 3spoke polished, wood
# 4620 Dipstick BILLET
# 7437-100 Side window fastener left T2 55-67 (Brazil) use # 7437
# 7438-100 Side window fastener right T2 55-67 (Brazil) use # 7438
# 9431 Book: VW Transporter
Price modifications are indicated on the pricelist itself!
Available to Special Order Only (SOO)
Following items are still available @ BBT but due to low demand they are now available as special order what might be subject to longer delivery terms.
# 0499-361 Sign F 1961
# 0499-370 Sign F 1970
# 0499-371 Sign F 1971
# 0499-374 Sign F 1974
# 1022 Bobcat exhaust 'Off Road' 1" 1/2 chrome
# 1602-18 Cro.Mo.5.600 Type 1 Rod
# 1629-77 Camshaft T4 507 lift/310°
# 2101-050 Balance tube between intake manifolds Okrasa (set)
# 2618-01 Autometer sport 3-3/8' 190kph
# 2649-01 Autometer shift lite lenskit blue
# 8931 Window set 1303 green
# 9105-10  Hood T1 58-62 black canvas
# 9105-83 Hood KG 69-74 beige canvas
# 9200-10 Headlining Type1 59-63 cloth
# 9200-83 Headlining Karmann Ghia 69-74 white plain vinyl
New products