Newsletter October 2016 print
Preface
Autumn, here we come…. It seems to me that spring and summer pass by more quickly than autumn and winter.  Perhaps it has to do with the workload ? It also seems that seasons are somewhat equaling regarding parts for our old timers, though spring and summertime remain busier than the quieter autumn and winter periods.

But don't be sad…. A drive during autumn with those amazing colors of falling leaves can be surely as nice than a drive in summer through the fields.  Simply go outside, far away from daily stress and politics. Perhaps workload gives you the opportunity to do so, enjoy it…..

Politics… within some week we'll know who will become the next president of the United States.  Nevertheless an important item.  World politics and above all the stability contribute to the economy.  Especially our niche market strongly depends on economic prospects.  But if we screen both candidates, I'm not sure which one will score on this issue…. After Obama the country got back some human appeal, but when those 2 bulldogs are coming, then we haven't seen the end of it.  The decision will be made on 6 November.  Let's hope the best may win…

Brexit…. A referendum where the inhabitants of the United Kingdom have voted with a narrow majority to leave the European Community.  Or…. let's say how the country was just teared in 2 pieces.  Top politicians jeopardized their career and those with a big mouth, took to their heels once they learned the result of the referendum. I wonder what has prospered their career if things really went wrong ?... Politicians  ? Pooh!

Brexit will definitely have its consequences.  Even on our niche market. " Just over the channel"  some colleagues of mine are occupied with old Volkswagens, but it's a bit early to predict how this story will end.  Let's just wait how things will go by.  Norway and Switzerland are no members  of the European Community, by they make part of the Schengen Area (for what it stands for at the moment) and above all of the Unitarian market. They pay a contribution, but they have no voting right. It is a step forward, the UK never agreed with the motions of the European Community…

Meanwhile we keep working at BBT. The unpacking department has been submitted to a complete reorganization  and we are planning a new layout for the packing department.  Furthermore three new VCA  devices have been put in use on the order pickers ( it's a kind of scanner with a large screen).  And they are still more ideas in the box… we do not stand still and consider autumn and winter as a perfect period for updates and adjustments of our infrastructure.  The implementation of our new website is the next "big" step to go.  We keep investing and innovating  to accomplish  better services for the benefit of our customers!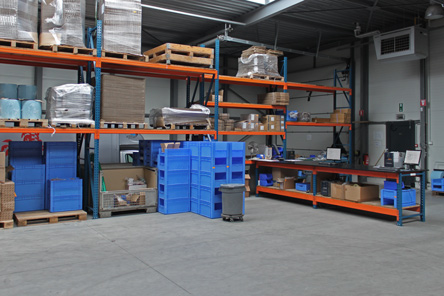 It's obvious that our product range remains a source of concern, even so during the cold months of the year.  Apart from our Newsletters, each Friday on our Blog appears our "Friday product update" with interesting information about our new products.  You do  follow  our "FPU" , don't you? 
Available to special order only

Following items are still available @ BBT but due to low demand they are now available as special order what might be subject to longer delivery terms.
 
| | |
| --- | --- |
| # 0510-500 | CSP quick shift kit 12mm T25 80-91 |
| # 0538-53 | Front floor mat Type2 50-52 BBT |
| # 1078-310 | Pipe before exhaust T25 MV 08/85-07/92 & SS -07/92 |
| # 1278 | Rear disc brake kit 'IRS' |
| # 9015-21 | Header bow 57-64 Convertible (wood) |
| # 9025-074 | Boot cover Karmann Ghia 58-69 burgundy canvas |
| # 9025-081 | Boot cover Karmann Ghia 70-74 brown canvas |
| # 9105-23 | hood T1 63-67 beige canvas |
| # 9200-25 | Headlining Type1 65-70 black full vinyl |
| # 9600 | F4 Eyebrow engine lid -67 |
New products
Bumper front 3-pieces (white)
0012-700
Bus 08/67-07/72
211 707 111B + 113 + 114
As prices on the second-hand market have reached phenomenal heights, one of our colleagues has decided that it was about time to launch a perfect replica on the market. They were for a long time discontinued, but now they are back available in an superb quality and perfect fit. The bumpers are for your early Bay window bus built from August 1968 until July 1972 (in our jargon they are called T2a and T2ab). These bumpers fit perfectly, they have the exact shape and are ready for assembly!
Rubber insert Deluxe trim for EURO bumper - 3.66m
0075-100
Bus -07/67
241 707 00A
Replace that old worn out or missing rubber with our high quality replacement rubber on your bumper trim of your T1 Deluxe (Samba) bus. Euro bumpers have the longer Samba trim and 3.66m is required to finish one car front and rear, if your bus is equipped with US style export bumpers you can use BBT 0075 what's the exact 2.44meters, that you need for those.
Rubber brake/clutch pedal with logo / Wedge type - Original
0257-020
Beetle
Karmann Ghia
Bus -07/67
Bus 04/79-07/92
Type 3
Type 181
311 721 173A
Original VW logo "wedge"style late model pedal rubbers, originally used from 1974 and later models, fits on all model VW beetles, ghi's and type 3's.
Window molding for windshield 'Deluxe' (alu trim)
0317-800
Bus 08/67-07/79
The perfect fit molding for your Deluxe window seal. Exactly like original, manufactured with a great eye for detail. All models available. These molding guarantee a perfect finish for your perfect restoration, no substitutes!
Vent wing seals - pair - Top Quality
0341-010
Beetle 08/64-
111 837 625B + 111 837 626B
All beetles made after 1 August 1964 have these vent wing seals. The fit is perfect! Vent wing seals have always been on the market, but they never fitted as original. That's why we, at BBT, have decided to follow these super high quality vent wing seals with perfect fit and finish. And yes indeed this will be our choice on our own cars for sure, quality has no substitute.
Catch plate on apron, engine lid
0438-155
Beetle 08/66-07/67
111 827 513B
This engine lid lock catch plate is to be found on your rear apron (or tail pan as you want to call it) and is sometimes worn out, most of the times it's just missing... fits stock beetles only from August 1966 till July 1967, but is used for hundreds of custom applications on Kit Cars and custom trick build cars of all brands where under also Volkswagens...:)
Repair kit for door striker
0438-765
Karmann Ghia 08/63-07/66
Door lock receivers for your Karmann Ghia made between August 1963 and July 1966 are worn out quite easy (what's easy after 40 years or so???) We have now a rebuild kit for these door lock catch. With this kit you make your door striker plates new again... one kit is for one striker (one side). The best solution!
Fuel tank
0492-918
Bus 08/67-07/71
211 201 075D
For your early bay window we supply now the correct fuel tank... Fuel tanks are many times the reason for serious trouble! After many years of heavy use, many dirt gathered in what should be a clean environment for our costly gas. Dust and dirt become a kind of bitumen, that will block several circuits of the fuel system. We're happy we can offer a new trouble free gas tank for a cheaper price  i.o. restoring your old fuel tank.
Glove box TQ
0516-420
Beetle 08/57-07/67
111 857 101D
This all original looking fiber glove box is a Wolfsburg West reproduction to the highest standards to show your beetle as original as it can even "behind your glove box door"…
Inner doorhandle cabin door
beige, each
0524-576
Bus 12/63-09/65
211 837 225A
The beige door handle was original mounted at the VW assembly line on your bus from 12/63 till 09/65 or in VIN no. ch. 1 222 026 - 216 046 095. Before they were in  chrome (BBT 0524-575) and since 66-67 the grey one are used (BBT 0524-578) These are a perfect reproduction, ready to give to your car a second youth with well opening doors!
Doorpanel set convertible - black - 4 pcs
0550-150
Beetle 08/66-07/72
Inside door panels get always a hard time. We now added into our range the full set of door panels for Volkswagen Beetle convertibles built between August 1966 and July 1972, for later models (1303) convertible we do sell the front and the rear door panels separately, but 66-72 is one set of four pieces for your convenience.
Fuse/relay box for 12 fuses
0662-525
Beetle 08/72-
Bus 05/79-07/85
Syncro -07/92
111 937 505M
Fuse box + relay holder for 12 fuses and is for Beetles built from August 1972 onwards from ch. no. 113 2000 001- (not for1302/03) and for the T3 Bus from 05/79 till 07/85 (not Carat) + all Syncro's.
This is only the fuse box with relay holder for 12 fuses. The cover for this fuse box is not included and is available separately under BBT ref 0662-57.
Rear corner complete, left
0891-355
Bus 08/67-07/71
211 813 355L
Top quality replacement panels for the rear corners of your beloved VW bus. Collision damage or rust? It's no longer problem, we have you covered! Very nice quality with a perfect fit!
Boot for accelerator cable
0919-950
Bus 08/69-07/76
211 721 579
These boots glide over your accelerator cable to prevent early failures. They extend the life of your accelerator cables tremendously! Available for all VW buses from August 1969 till August 1992.
Emergency brake compensator bow
0929-250
Beetle, Karmann Ghia
Type 3 08/64-, Type 181
111 711 331
You will find this little piece on top of your emergency brake. It's many times missing or just simple worn out. It's the perfect replacement, that will fit 100% like original. It's the small parts you need that finish your car.
Brake caliper left - Girling
1248-220
Bus 08/85-07/92
251 615 123 B/D
T25/T3 Vanagon buses have two different brands mounted of the brake calipers. It's always better to replace with the original brand. This is the replacement for the Girling brand,exactly like stock. These brake calipers are rebuilt, not new.
Clip for brakeline kit on chassis, each
1269-200
Bus -67
211 611 795
This little clip is exactly like the original one that holds your brake line very neat against your chassis on your split window bus. Sold each.
Oil breather fitting 90° for 'Classic Style' IDF aircleaner - Vintage Speed
2158-255
These breather fittings are real cool necessities for your Vintage speed IDF air cleaners. Either available in 90°, 45° or straight style for the perfect fit for your engine breather lines.
Linkage with ball bearing for Type 1 engine - Vintage Speed
2187-500
The perfect carburettor linkage on ball bearings for your type 1 engine with dual carburettors. The ball bearings give this linkage a perfectly smooth and trouble free operation. This ball bearing linkage features a  quick release system. Designed for Type-1 engine with stock fan cooling system. This pushrod linkage system has been built in "Quick Release" which attaches to both sides of the carburettor, allowing for removal/retting without the need to unscrew the linkage and resetting. Seven advantages all in one; 1. Easy fitting 2. Does not increase idle speed when engine is hot 3. Fits wide range of manifolds 4. Dual ball bearing with return spring included 5. Smooth pedal travel 6. Compatible with Vintage Speed air conditioner compressor bracket 7. Long threaded pushrod that can be fit to wide range of carburettors
Horn cancelling/contact ring
2712-002
T3 05/79-07/92
321 419 661A
Make that funky horn honk again as it was brand new... Horn contact ring has to be in perfect working condition to achieve this goal! Fits on all  T25/T3/Vanagon buses!
Front seat frame bottom and back
3400-200
Bus 55-62
After quite some time we succeeded to reproduce the front bench seat frame for buses built from 1956 until 1963. This is the exact replica from a 1958 Westfalia tin top model we took it from to be exact… This is not a BBT exclusive, but because of our help in development we do have a much better price as any of our competitors… and we're proud to bring a much-needed part back on the market where it belongs, in help of all of our bus lovers worldwide! More seat models may follow if this seat is sold well…
Front window seal 'Deluxe' (alu trim)
7517-001
Bus 08/67-07/79
241 845 121
This Deluxe window seal happily receives the chrome molding to give your bus that cool luxury look! German luxury…. The molding itself is available separately. This is the profile for the window rubber… 100% like original! We've been voted in several international tests for the best window rubbers for your VW on planet Earth… with this bay window range we just continue that myth!
Sliding door lock with key
7570-095
Bus 08/73-07/79
211 843 710
This is the key barrel (comes with keys!) for the sliding door lock of your late T2b bay window (Aug 1973- ) Brand new for a trouble free operation.